Description
News Release
FOR IMMEDIATE RELEASE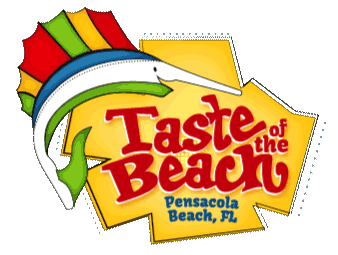 13th Annual Taste of the Beach Has Been Canceled
October 9-10, 2020
Pensacola, Fla. (August 10, 2020) - The 13th annual Taste of the Beach event set for Friday night, October 9, and all day Saturday, October 10, organized by the Pensacola Beach Chamber of Commerce, has been canceled due to COVID-19 health concerns.
"We're disappointed to be canceling this annual event, as each year we really look forward to showcasing all the talented chefs, creative cuisines, fresh seafood and amazing dishes that Pensacola Beach has to offer," said Patty Spradling, director of the Pensacola B­­­each Chamber. "But the safety of the community remains our top priority."
The Chamber looks forward to hosting the annual event again in October 2021. Stay tuned for more information, as the 2021 dates have yet to be announced.
##
About the Pensacola Beach Chamber of Commerce
The Chamber is a not-for-profit corporation committed to promoting, advancing and stimulating civic, business, commercial interests and the general welfare on Pensacola Beach.
###
---
** Canceled **
The 13th Annual Taste of the Beach Festival!
Saturday's daylong festival will take place October 10, from 10 am to 6 pm. The day is filled with chefs' challenges, team cook offs, live music, tastings, restaurants' signature dishes, a frozen zone, dining tent, hospitality tent, kids area, t-shirt sale and much more - all along the sugar-white sands and emerald-green waters of Pensacola Beach. You'll have so much fun you'll want to stay the whole day.
Entry is FREE for Saturday's festival, with nearly two dozen restaurants showcasing their signature dishes for $5 each. Taste of the Beach is a primary off-season festival bringing thousands of locals and visitors to Pensacola Beach and has been named one of the top 20 events in the Southeast by the Southeast Tourism Society.
*** Two ID Checking Stations will be set up on Saturday. Anyone wishing to drink alcoholic beverages will be required to get a wristband.
*** *** ATMs on site ***