Description
** Canceled **
FOR IMMEDIATE RELEASE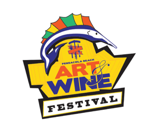 2020 Art & Wine Festival on Pensacola Beach Has Been Canceled
November 1, 2020
Pensacola, Fla. (August 19, 2020) - The 2020 Art & Wine Festival, originally scheduled for Sunday, Nov. 1 along the Pensacola Beach Boardwalk and organized by the Pensacola Beach Chamber of Commerce, has been canceled due to COVID-19 health concerns.
"We're once again disappointed to have to cancel this established event on Pensacola Beach, but, as always, the public's safety remains our top priority," said Patty Spradling, director of the Pensacola B­­­each Chamber.
"The Chamber looks forward to hosting this annual event again next year."

Stay tuned for more information on the 2021 Art & Wine Fest, as the November date has yet to be announced.
##
About the Pensacola Beach Chamber of Commerce
The Chamber is a not-for-profit corporation committed to promoting, advancing and stimulating civic, business, commercial interests and the general welfare on Pensacola Beach.
###
---
Sip, stroll and shop your way around the Pensacola Beach Boardwalk when it turns into an artist and wine lover's paradise this November at the Pensacola Beach Art & Wine Festival.
"The Pensacola Beach Chamber of Commerce invites everyone to come out and spend a beautiful Sunday afternoon strolling the Pensacola Beach Boardwalk, enjoying the sunshine and cool, fall air while sampling wines and perusing the works of some of the Gulf Coast's most talented artists," said Alison Westmoreland, director of the Chamber.
The festival brings together about 25 local artists and more than 30 wine selections, all in one place. Wine tastings will begin at noon and last until 3 p.m. Featured wines will be available for purchase. The festival is free to the public, however to participate in the wine tastings festival goers must purchase a ticket and receive a wristband.
Advance tickets for the tastings are $30 per ticket or $50 for a pair, and will be available for online purchase closer to the event date. A select number of tickets will be available for purchase for $35 the day of the event.
Interested in setting up an artist booth at the event? The selection committee is seeking 25 artists to sell original works of art. Contact the Pensacola Beach Chamber of commerce at 850-932-1500 or info@visitpensacolabeach.com for information. Deadline for applying is Wed, October 28. All entries are $75 for a 10 x 10-foot tent space.