Ocean Hour- Clean Up The Beach
Saturday, August 7, 2021 (8:00 AM - 9:00 AM) (CDT)
Description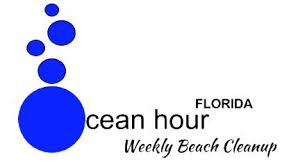 Sign In for our clean ups is at 7:45 am sign in then we clean up the waterways and watershed from 8-9 am. Rain cancels our events.
August 7 Bob Sikes Bridge North and South landings and surrounding areas.
We hope to see you at a cleanup!
If you have your own gloves, bucket or grabber, we encourage you to bring your own due to the pandemic. We will have our regular supplies on hand if you don't have these items (Gloves, grabbers, buckets, bags). Bring sunscreen and bug spray if needed, and lots of water. Closed toe shoes recommended. Please wear your Ocean Hour shirt! We encourage you to wear masks and to social distance when appropriate.
Sharon 850.450.1112 please leave a message
Bob Sikes Bridge (North and South Bound)

Saturday, August 7, 2021 (8:00 AM - 9:00 AM) (CDT)
Sign-In 7:45 AM Clean-Up Starts 8:00 AM - 9:00 AM
Categories
Causes
Community