Partner News - Feb. 9th 2021

Welcoming to the Chamber:
All Seasons Service Network
Pensacola Lash & Beauty Bar


Pedego on Pensacola Beach

Pelican Drones

Guy's Cuts

Jane Waters Little Free Library
Pensacola Beach & Gulf Breeze Members,
If you are on Facebook I highly recommend you joining and becoming active on it.
Share and post your events and specials. They will be featuring business each week as well.
The admins have been very resourceful and supportive of all our events.
Patty Spradling, Executive Director
The Pensacola Beach Chamber
---
What boat will be named the "People's Choice"?!
*Voting ends 2/14
The most liked picture in "The Mardi Gras Lighted Boat Parade" Album on The Pensacola Beach Chamber's Facebook page, will be chosen as the "People Choice's" Winner. After the vote, we will notify the winner and make the announcement on our Facebook page.
Congratulations Guys Cuts!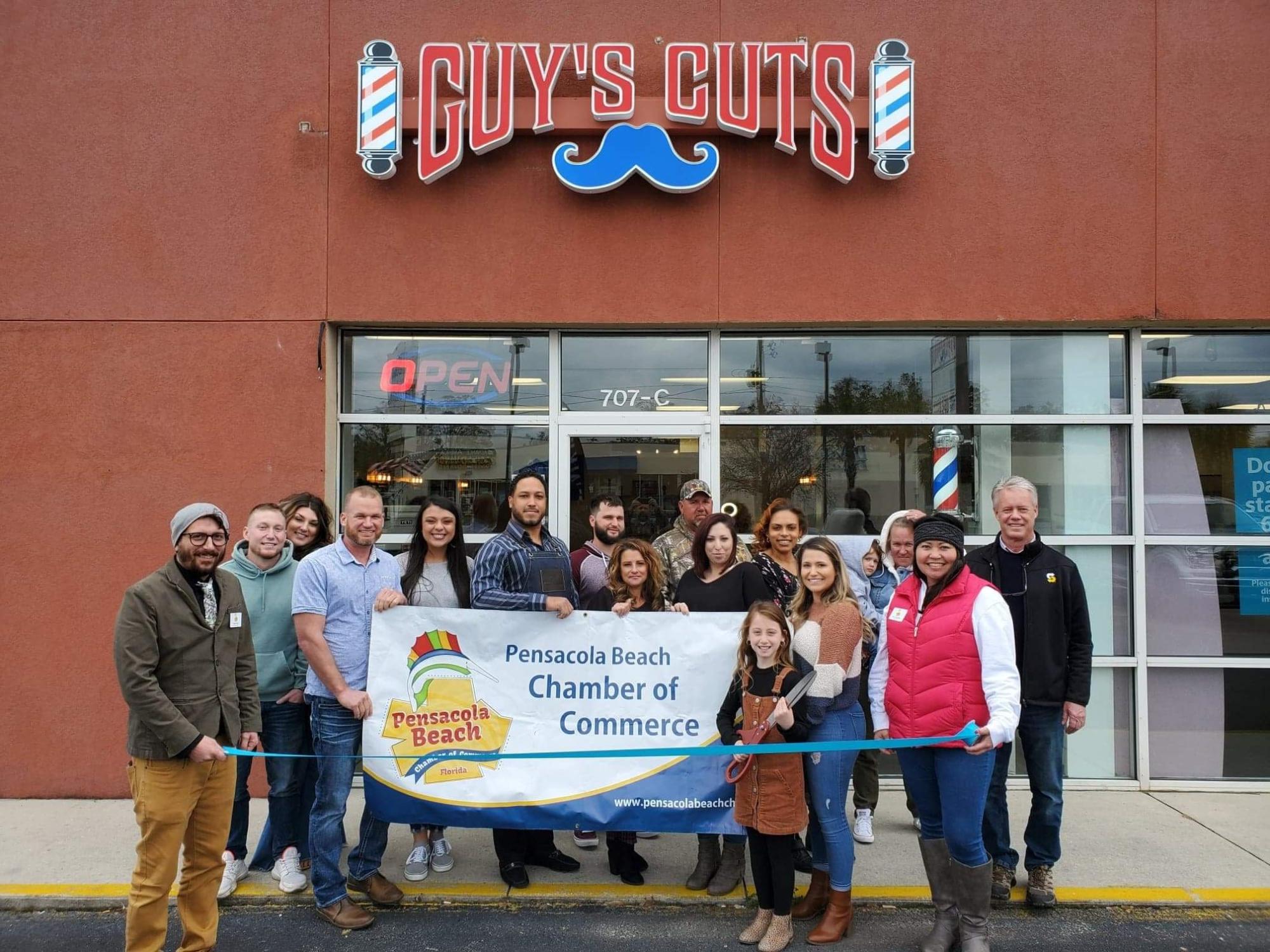 Guy's Cuts is a new, walk-in ready salon for men! We are currently working on our locations on the beautiful Florida Gulf Coast in Pensacola and Gulf Breeze. We need your help to spread the word!

We will be conveniently located new the Naval Base in Pensacola and near shopping/schools in Gulf Breeze. With our walk-in ready shops, we will be able to get you in and out in a hurry!
---
A very Special Congratulations to Waterpig for winning the 4th best new restaurant in the nation!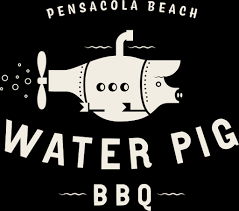 The Pensacola Beach BBQ joint has been named #4 Best New Restaurant in America by Reader's Choice Award from USA Today and 10best.com. A panel of USA Today and 10best.com editors chose the list, but only the readers decided on which restaurants stood on the top 10 list. Waterpig BBQ opened in June 2020, with a smokehouse menu created by award winning pitmaster Steve Siege. The restaurant is currently open Thursday- Saturday, starting at 11 a.m. (source: inweekly)
---
Upcoming Events:
2/12-14 Bamboo Willies Weekend Beachside Party Gras 8 PM @ Bamboo Willies
2/13 Courage for Charlotte Carting for a Cause 2 - 6 PM @ The Reef and The Break
2/13 - 2/14 Mardi Gras Party- Water Pig BBQ
2/14 Mardi Gras Flounders Style 10 AM @ Flounders Chowder House
2/14 Crabs Mardi Gras No Parade Party! 11am
2/14 Hooked on Love | Valentine's Day Dinner @ Red Fish Blue Fish 4:00 PM - 10:00 PM
2/14 Shaker All Krewe Party @ Sand Shaker Lounge 10:00 AM - 11:30 PM
2/14 Valentine's Day @ Red Fish Blue Fish
2/16 Shoe Box Float Parade at Paradise Starts at noon @ Paradise Bar and Grill
2/18 Beach Ball Breakfast 7:30 AM at The Beach Church. Paolo will be keynote speaker. Sponsored by Subway.
3/17 St. Paddy's Day Pub Crawl 10:30 a.m. – 6:00 p.m
Is Your Business Open?

We are still manning the Pensacola Beach Visitor Center phones and answering questions for residents, owners, and visitors.

Please email us at info@visitpensacolabeach.com and provide any updated info for your business.
Be a Bands on the Beach - Beach Bite Sponsor!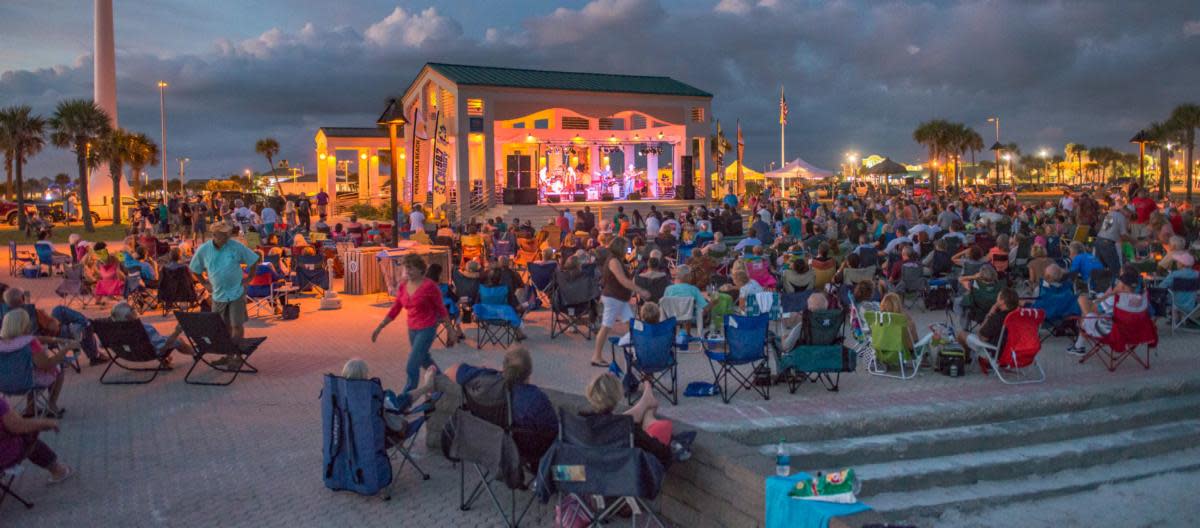 Santa Rosa Island Authority is looking food Vendors!
Beach restaurants have an opportunity to be the featured restaurant at Bands on the Beach concert series. Beach restaurants can showcase their signature dishes for a $100 sponsorship fee. Also you will be featured on Visit Pensacola Beach Facebook page (>111k followers), and recognized by Cat Country 98.7 on your Tuesday night.
1. Download & fill out the application below.
2. Identify which dates you want to be the featured restaurant.
3. Submit payment of $100 cash/check (per date) to the Santa Rosa Island Authority.
Please see the
rules and regulation
s for full details.
If you have any question, please contact
Pensacola Beach, FL 32561
---