Partner News - 12/22

The Holiday's are moving in quickly and as we all have felt the wrath of 2020, from a pandemic to a hurricane, it is time to reach out to our Family and Friends and embrace what matters most. We hope that 2021 brings good tidings and a very new beginning that we can all thrive in.
The Pensacola Beach Chamber of Commerce
---
Upcoming Events:
12/27 A Jolly Holiday 6:00 PM at Trinitas Christian School

12/31 Noon Years Eve 10:00 AM at Crabs on The Beach

12/31 Tyler Livingston and the Absolutes 9:00 PM at Bamboo Willies

12/31 New Years Eve Fireworks 11:59pm on Pensacola Beach

1/1 Polar Bear Plunge at 2 PM located at: Red Fish Blue Fish and Paradise Bar and Grill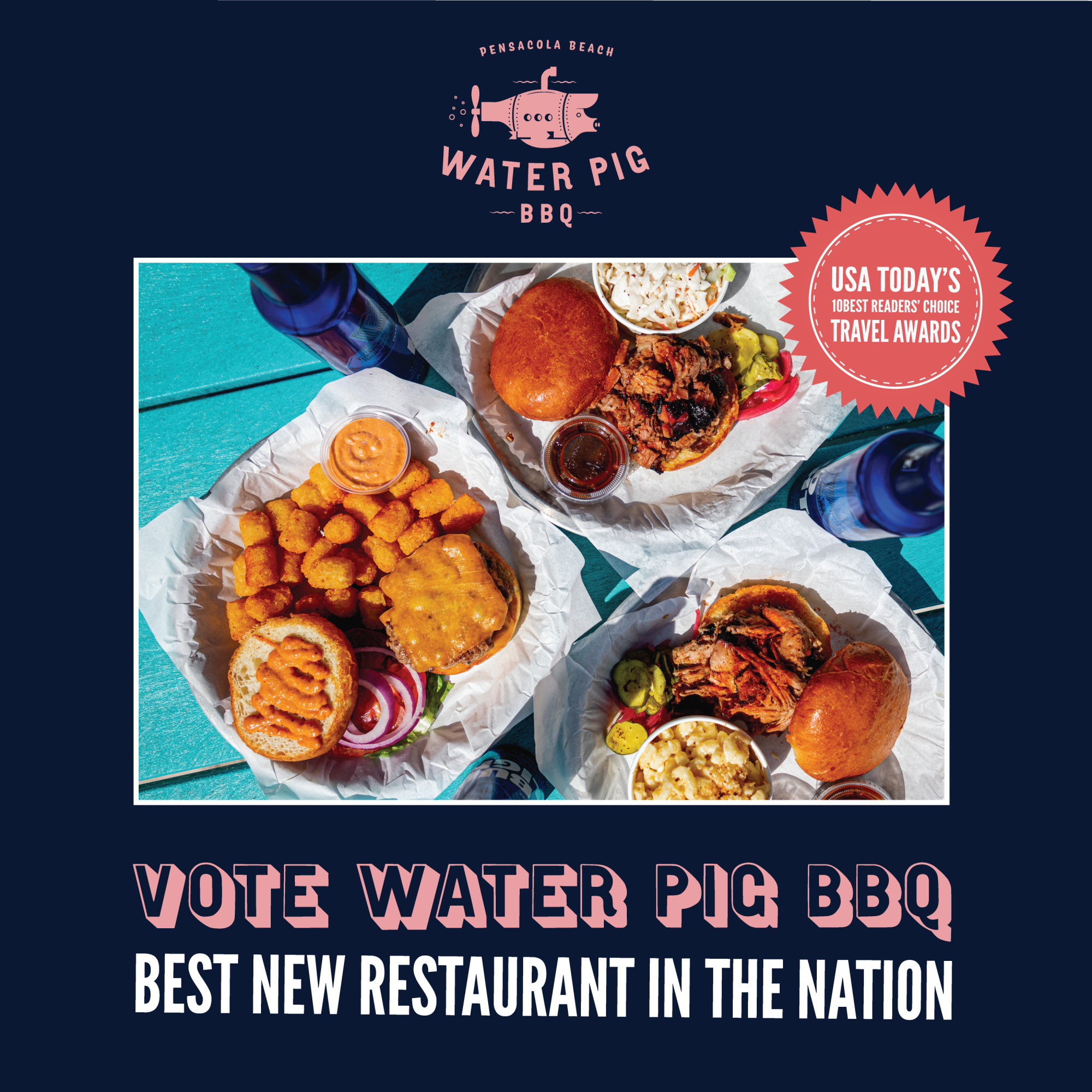 Since opening its doors in June, Water Pig BBQ has secured itself as one of the best new restaurants on Pensacola Beach. Now, the beachfront barbecue joint is being recognized nationally! USA Today's 10Best Readers' Choice Travel Awards has nominated Water Pig to be named one of the top ten new restaurants in the nation.
To get to #1, Water Pig needs your help! Click the link below to cast your vote once per day until the contest ends on Monday, December 21. https://bit.ly/VoteWaterPig
Is Your Business Open?

We are still manning the Pensacola Beach Visitor Center phones and answering questions for residents, owners, and visitors.

Please email us at info@visitpensacolabeach.com and provide any updated info for your business.
Congratulations for our 2020 Lighted Boat Parade Winners!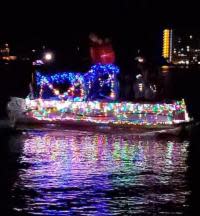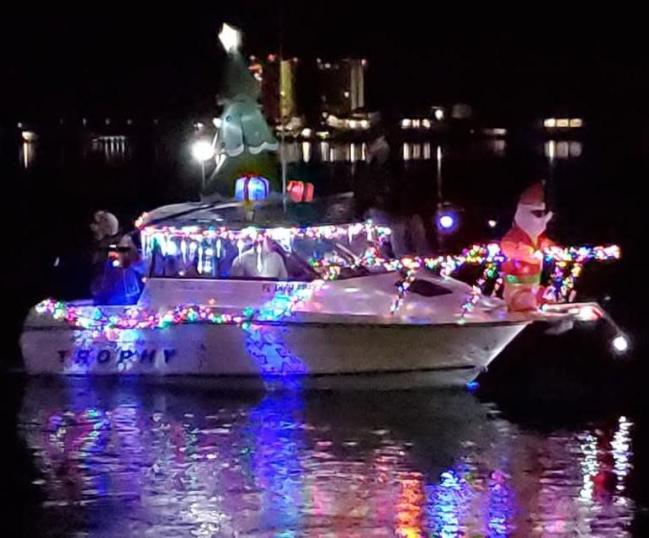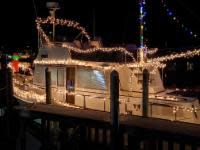 ---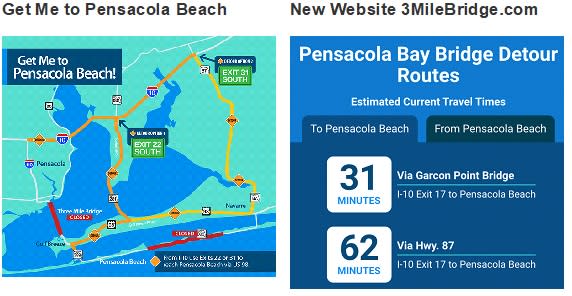 Get Me to Pensacola Beach
(Detour 3-Mile/Bay Bridge closed)
Getting Here website page. Download map graphic here.
3MileBridge.com
3milebridge.com provides up-to-the minute information about traffic detour routes and estimated travel time between Pensacola and Pensacola Beach. The site also includes traffic cameras and a detailed map of alternate routes.
---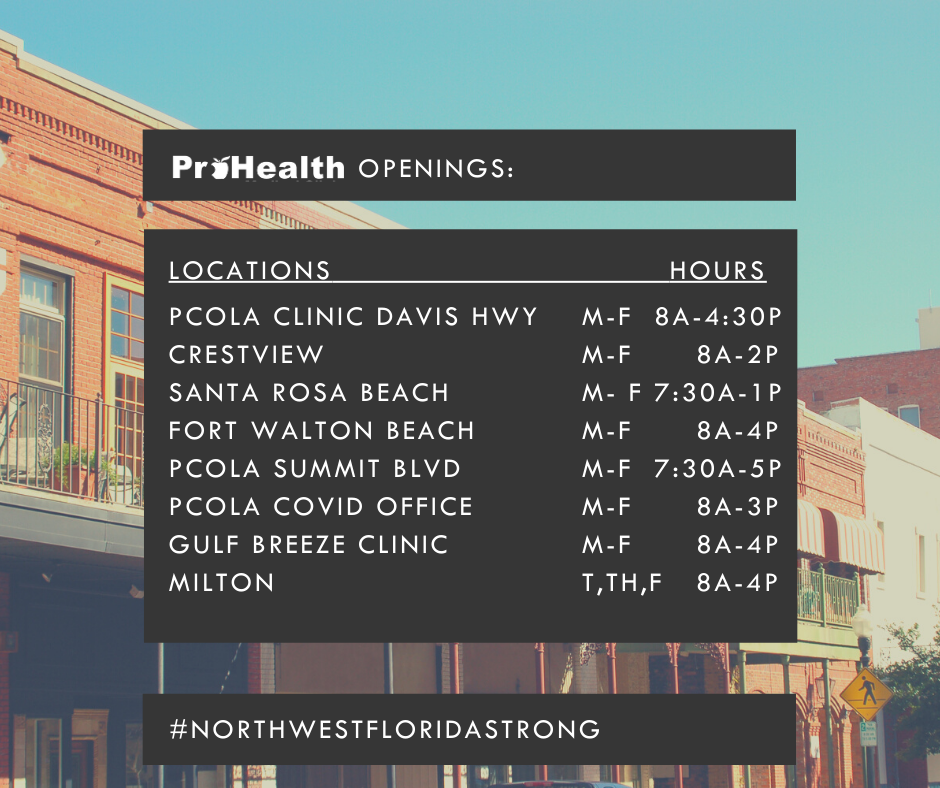 Ring in 2021 and say good riddance to 2020! Keep your eyes focused on the Pensacola Beach skies this New Year's Eve for a free firework display along the Pensacola Beach Boardwalk.
At Midnight, a dazzling light display, provided by the beach chamber, will take place overlooking the Santa Rosa Sound from the Pensacola Beach Boardwalk.
For more information, please call 850-932-1500 or visit https://www.pensacolabeachchamber.com/new-years-eve.../.