Partner News 10/12

Phoenix Claims Consulting

Kanner & Pintaluga

Ever'man Cooperative Grocery & Cafe

Lazy Days
Up Coming Events:
10/15 Pensacola Beach Woman's Club 10:30a, costume contest. The Beach Church.

10/15 Business After Hours - Red Fish Blue Fish 5:30p

10/15 Pensacola Beach Advocates Annual Meeting 6-8p at The Beach Church.

10/16 Island Culture Sneaky Tiki NEW docks Ribbon Cutting 3pm

10/18 Art Walk- Noon to 5 pm

10/22 Beach Ball Breakfast - location TBD 7:30a. Save the date!

10/24

Beach-O-Ween Canceled

10/25 Bridge the Gap - Perfect Plain (downtown Pensacola) 11 to 4p.



10/25 Bamboo Willies Shrimp Boil- 11 am- 6-pm
Is Your Business Open?

We are still manning the Pensacola Beach Visitor Center phones and answering questions for residents, owners, and visitors.




Please email us at info@visitpensacolabeach.com and provide any updated info for your business.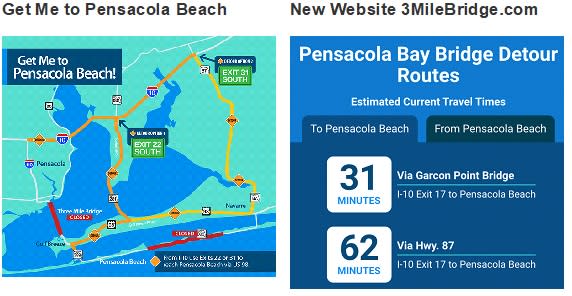 Traffic Updates for Pensacola Beach
Get Me to Pensacola Beach




Visit Pensacola has developed the following graphics and language to share following the damage to the Three Mile Bridge. We invite you to share as needed, or link to the Getting Here website page.

Download map graphic here.

New Website 3MileBridge.com




3milebridge.com provides up-to-the minute information about traffic detour routes and estimated travel time between Pensacola and Pensacola Beach. The site also includes traffic cameras and a detailed map of alternate routes.
* Click Here To See Who is OPEN *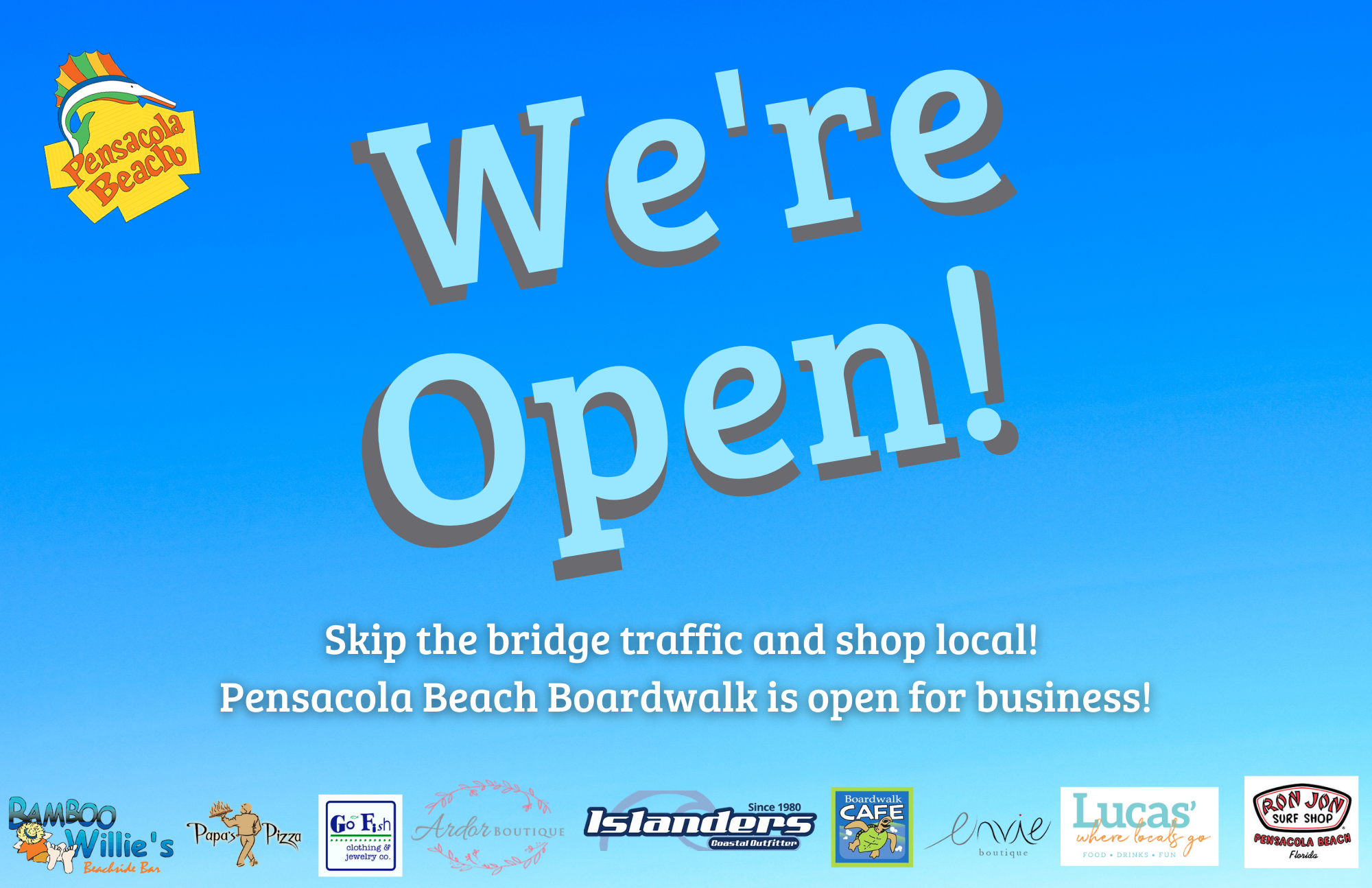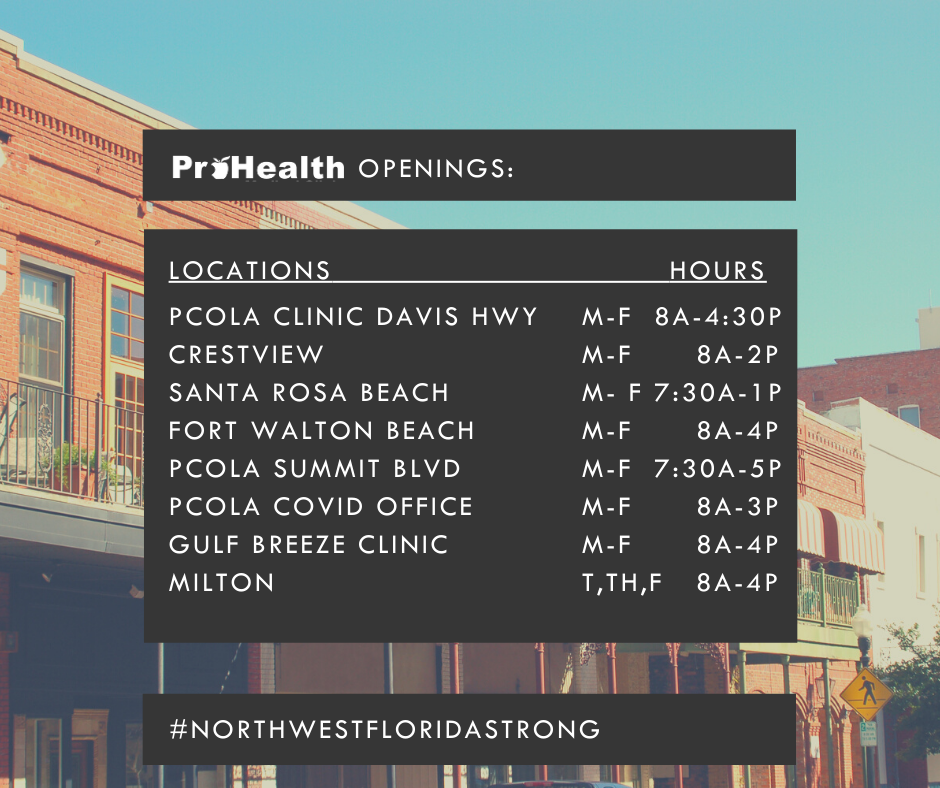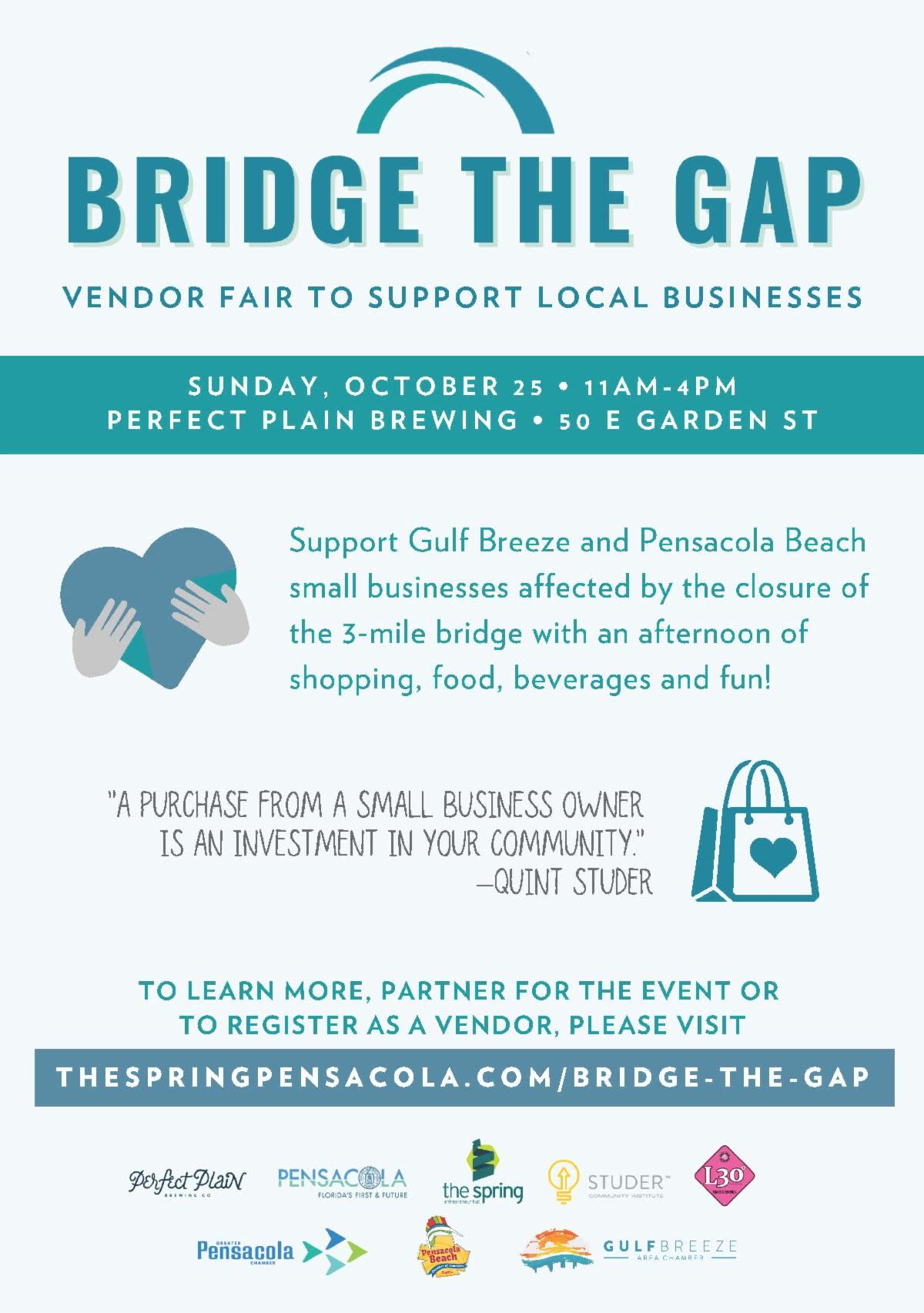 Studer Community Institute is hosting this event with Perfect Plain Brewing Co., The Spring, L30 Traffic Control and the City of Pensacola on Sunday, October 25 - Bridge the Gap: Small Business Benefit. This event is a vendor market to help support the businesses in Gulf Breeze and Pensacola Beach that have been largely affected by the bridge closure. We're looking to connect with Gulf Breeze and Pensacola Beach businesses as well as spread the word to our community to come out and support them.
If you know of a business that would be interested in participating, they can complete a vendor application here: thespringpensacola.com/bridge-the-gap/
Link to Facebook event: https://fb.me/e/1uOlkApY5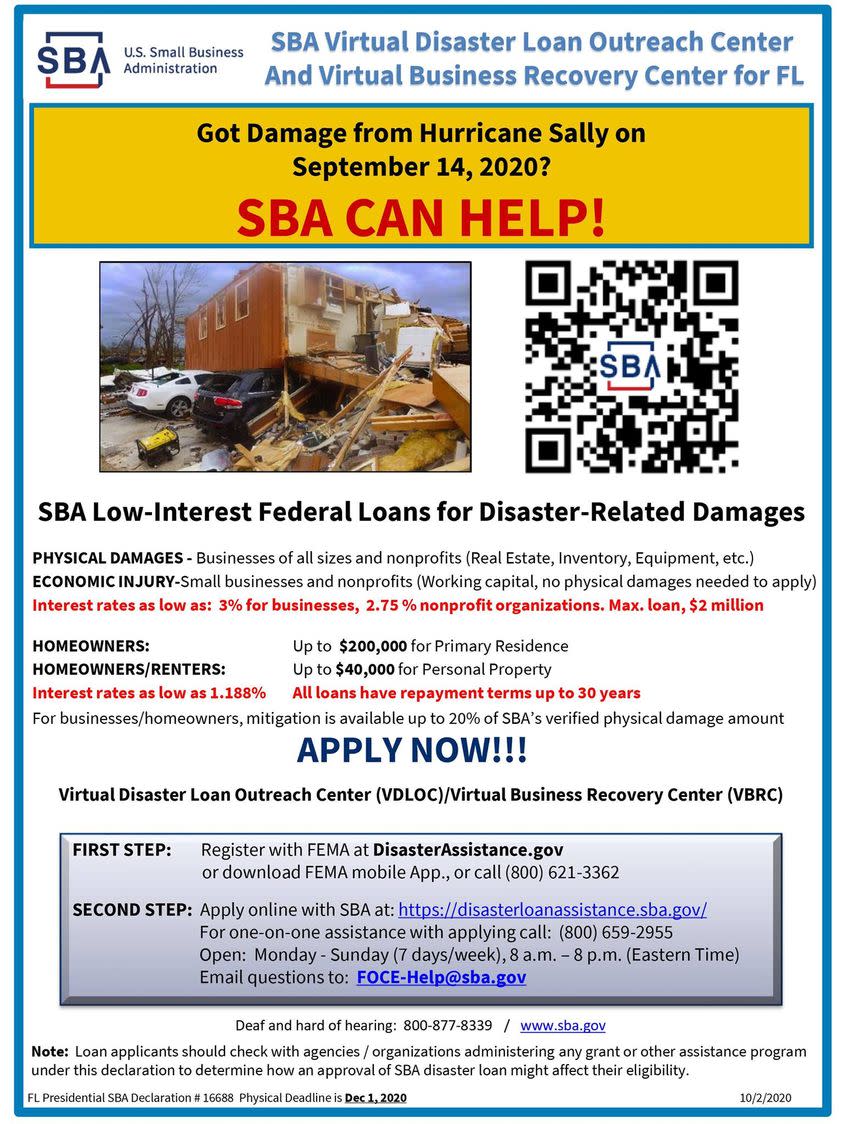 Low-interest federal disaster loans are for HOMEOWNERS AND RENTERS, plus businesses of all sizes impacted by Hurricane Sally.